We use cookies, if you consent to this use, please continue to browse our site.
CLIENT MONEY
& UK BANK RING-FENCING
Client Money & Ring-Fencing
What client money account checks should your firm undertake and how can you ensure you stay vigilant during the UK Bank structural reform.
Bank Structural Reform & Ring-fencing:
In the lead up to the 1st January 2019 deadline there will be significant changes within the banking industry as they try to align their provision of services to comply with the ring-fencing legislation.
Many banks will have already contacted customers to inform how they may be affected, and it should be noted that you do not need to take any action unless you are contacted by your bank and told to do so. Note that personal, business and corporate accounts will likely be affected at some, if not all, of the Banks that are undergoing structural reform.
Protecting Accounts & Client Money:
It should be noted that the different Banks will each have their own strategy for complying with the ring-fencing regulation.
For example, Barclays is splitting its activities between the ring-fenced Barclays UK and non-ring-fenced Barclays Bank Plc, thus new sort codes will have to be issued to affected customers, a change reported to likely to impact approximately 900,000 personal, business and corporate accounts.
HSBC are also undertaking similar measures with HSBC Bank plc transferring almost all of its personal and business customers within the UK to the new ring-fenced bank called HSBC UK.
Once new banking relationships have been established, customers, whether holding personal, business or corporate accounts should remain vigilant to ensure that future correspondence is received from correct entities.
In particular, those firms that have had Client Money accounts moved to new entities must ensure that they obtain a new Letter of Trust from the new entity for their records and CASS RP.
Furthermore, staff dealing with Bank accounts within Firms should be briefed to stay vigilant and alert, as, Particularly at this moment in time, the possibility of banking and online account scams that look to take advantage of the changes occurring within the banking industry will be higher. All banking customers should treat all correspondence claimed to be from your bank with caution to ensure it is genuine and has come from the correct individual entity to whom your banking relationship is with.
Background information on Ring-Fencing:
Which Banks are affected by the ring-fencing rules
Which services are affected by ring-fencing in banks?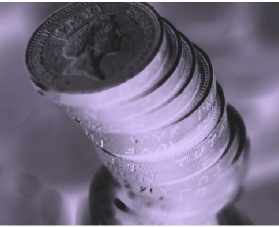 Client Money Support & Compliance Assistance
Compound Growth can assist firms of all sizes to ensure they have the necessary procedures in place to remain compliant with the regulator's rules pertaining to client money and client assets as set out in the CASS Sourcebook.
In particular we can support your firm in establishing suitable accounting systems as well as developing client money policies in line with industry best practice and the FCA's guidance.
If you would like to discuss client money or client assets further, please feel free to contact us or email enquiries@compoundgrowth.co.uk.
Client Money & Ring-Fencing
"firms that have had Client Money accounts moved to new entities must ensure that they obtain a new Letter of Trust for their records and CASS RP"